Named for the former Minnesota Vikings assistant athletic trainer, whose commitment and dedication were displayed through his courageous battle against cancer, this honor exemplifies the commitment Larry "Stosh" Nuemann had to the athletic training profession.  It is given to those individuals who have made special contributions in the field of Sports Medicine, and have been advocates in the advancement of Athletic Training and Athletic Trainers in the State of Minnesota.
Qualifications
There is one award winner per calendar year.  Nomination eligibility includes MATA involvement in the following areas:
Interscholastic, intercollegiate and/or professional athletics

Educational presentations

Financial support

Minimum of 10 years of service

Recipients do not need to be an Athletic Trainer but those that are ATs must be an NATA member at the time of nomination.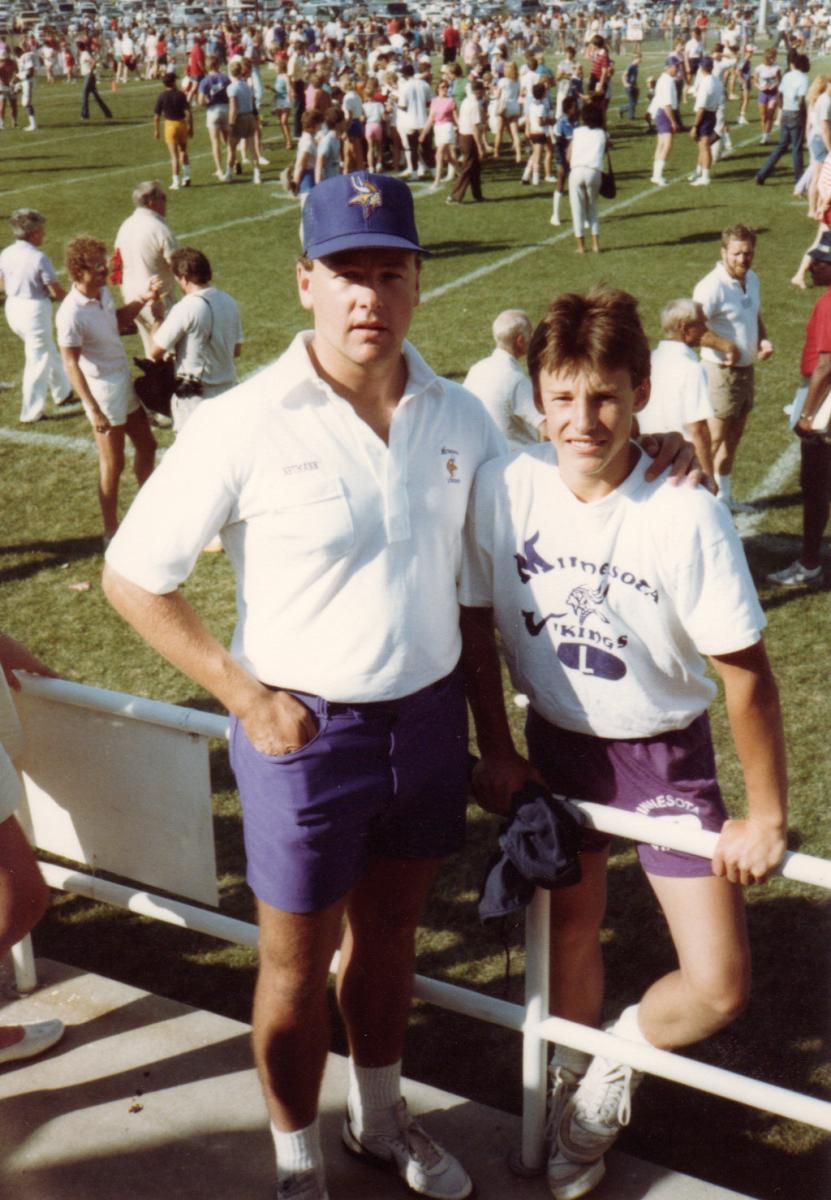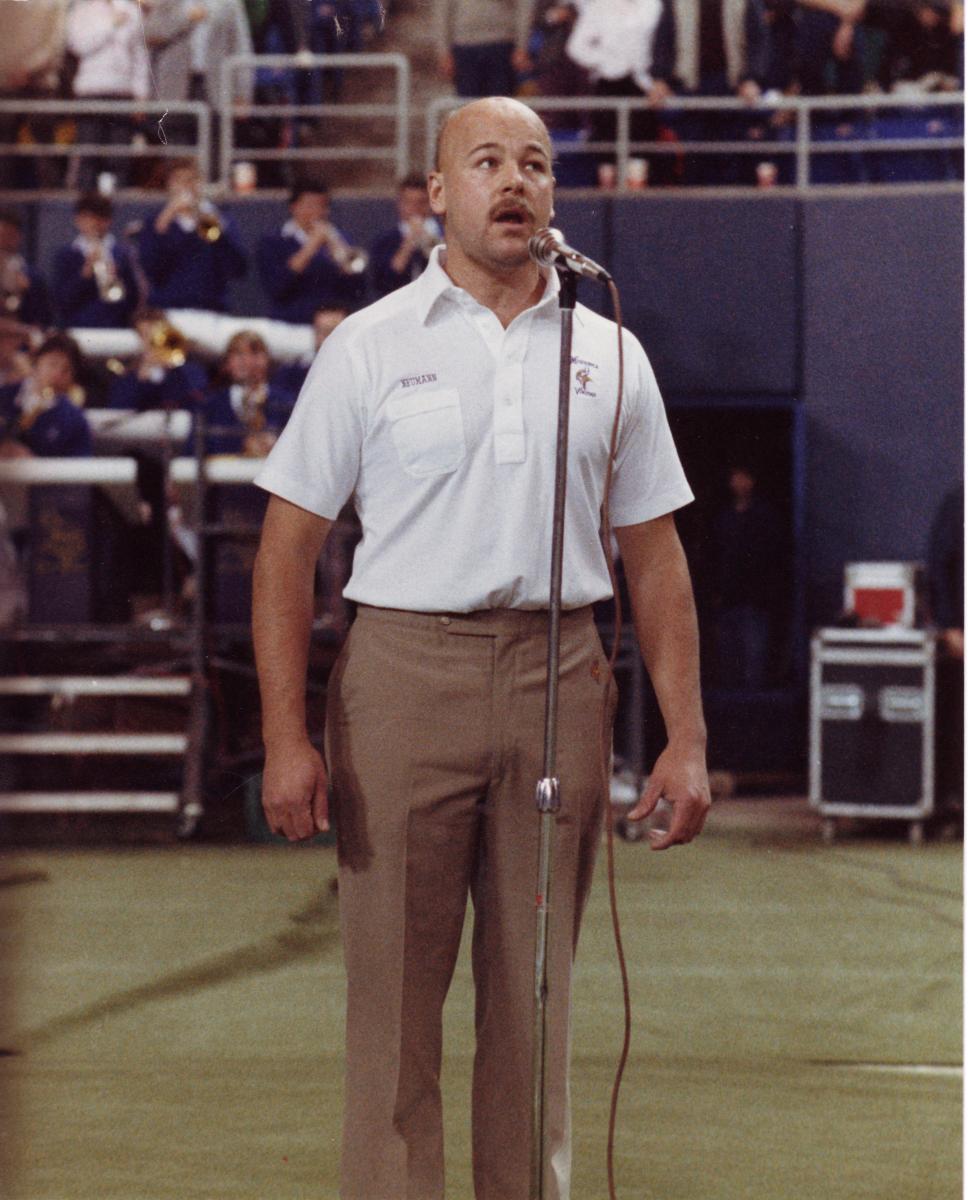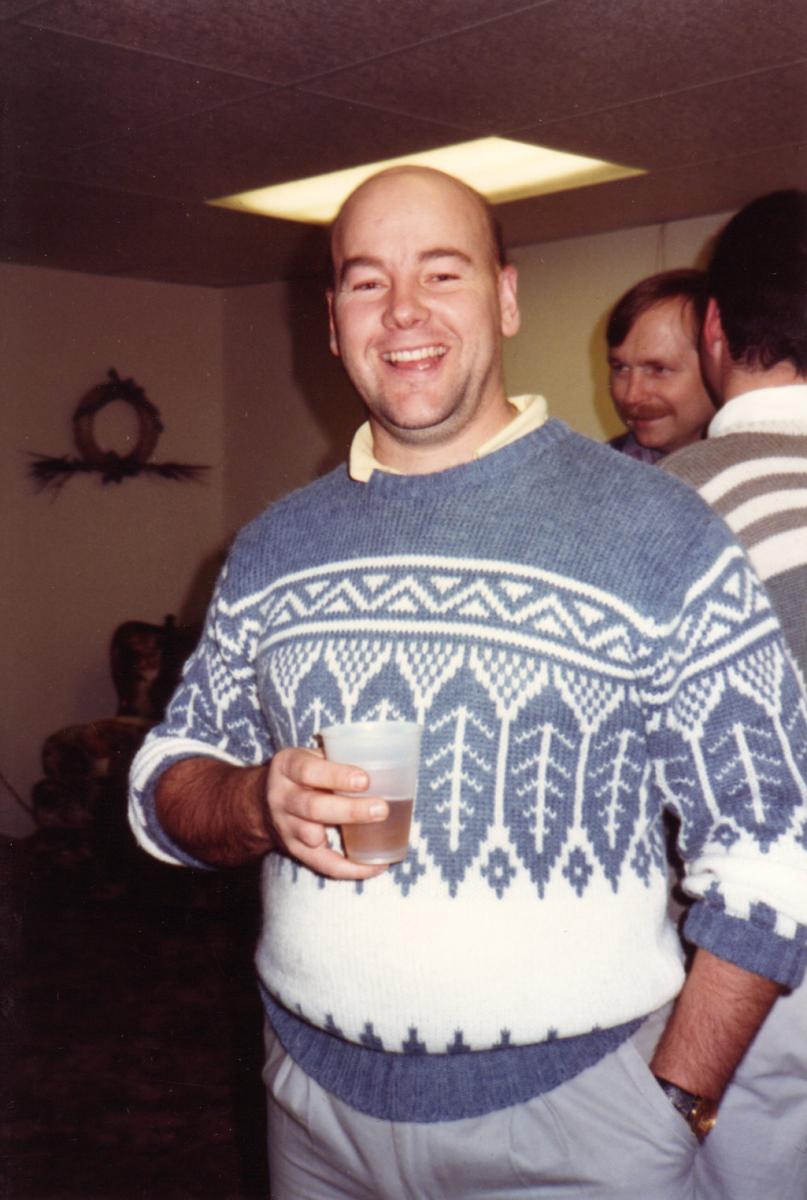 Larry "Stosh" Neumann graduated from Holy Trinity High School in Winsted, MN in 1974.  He then attended Mankato State University where he majored in Physical Education and minored in Athletic Training, earning his Bachelor's Degree in 1979.
Larry served as an intern at Viking's Training Camp in Mankato under the guidance of Head Athletic Trainer Fred Zamberletti for 4 summers.  He later was hired by Zamberletti to become the team's first full-time assistant athletic trainer shortly after graduation.  He served in that role with the team for the duration of his professional career.
Neumann, was diagnosed with brain cancer in 1985 and underwent surgery.  He battled back and returned to the Vikings later that year.  A relapse led to his retirement in 1992.  Larry ultimately lost his battle with cancer, passing away March 9, 1996.
Neumann received the Courage Award from the Minneapolis/St. Paul Minute Men in 1995.  Because of his popularity and professionalism, an award and scholarship were founded in his honor.  The Professional Football Athletic Trainers' Society and Gatorade have also co-sponsored an undergraduate scholarship for athletic training students in Larry's name.
Those who know Stosh and worked with him would agree that he truly has a servant's heart.  Along with his athletic training duties, he also volunteered at a local high school, twice sang the National Anthem prior to Vikings games and sang tenor in his church choir.
Choose this link for more information on the story of Larry "Stosh" Neumann, taken from the Professional Football Athletic Trainers' Society Newsletter.
Larry "Stosh" Neumann Distinguished Service Award Recipients
2016     Brent Millikin, MEd, ATC
    Scott Westermann, ATC
2015     Donald Martindale, MD
2014     George "Bud" Renier, MD
2013     Patrick Sexton, EdD, ATC, CSCS
2012     Richard L. Romeyn, MD
2011     Michael Doyle, MBA, ATC
2009     David Thorson, MD
2006     Elizabeth Arendt, MD
2005     B.J. Anderson, MD
2004     Patrick Smith, MD
2003     Daniel Buss, MD
2002     William Roberts, MD
2001     Jeffrey C. Brand Jr, MD
2000     Richard Coombs
1999     Alan Markman, MD
1998     Joel Boyd, MD
1997     Rob Johnson, MD
1996     Sheldon Burns, MD
1995     E. Harvey O'Phelan, MD
1994     David Fischer, MD